I was born in Pittsburgh, PA and one of my early memories takes me back to my Catholic grade school experience when I was in first or second grade. I vividly remember one day when I was at church with my class and my teacher reprimanded me for leaning on one leg during mass. She said, "Stand up straight because you don't want Our Lord to see you in a lazy posture". To this day, when I find myself leaning or slouching in church, I often reposition my posture as a gesture of respect. I believe that was the very, very beginning of the importance of posture and prayer as reflected in Prayer Motion.
I was very active in sports growing up and at the age of 8 started karate. The discipline, intensity and measured movement spoke to the depth of who I am and I got my black belt at the age of 13. I began teaching blind people karate and self-defense. This experience was priceless for me as a high school student because it taught me self-confidence, the importance of trust and respect on many levels. At one point, I was ranked third in the world in Women's Black Belt Division. Training in the martial arts helped me as a high school athlete in track and field where I was able to secure several athletic scholarships, including one to West Point Military Academy.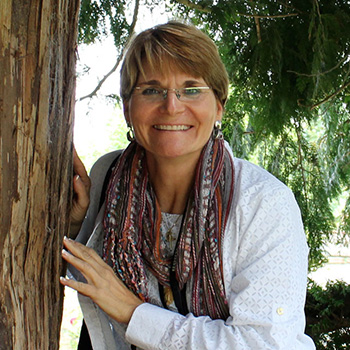 I attended Temple University in Philadelphia, PA to study Pre-Med Exercise Physiology and Biology. I remember even at that time I would often incorporate movement into my studies. For example, I passed Organic Chemistry because I memorized the molecular structures not only in my mind but in my muscles and movement as well.
I was introduced to Osteopathic Medicine and immediately knew that was the field to pursue for me because it integrated medicine with movement and an intense study of the structure of the human body. I earned my medical degree from the Philadelphia Collage of Osteopathic Medicine.
As a medical student, I attended morning mass almost everyday. Prayer was always and still is a very important part of my daily life. Today, I practice medicine in Phoenix, Arizona as a hospitalist and given the opportunity I often pray with my patients.
Several years ago, I started to incorporate prayer in motion to help my grandmother recover from a stroke, and it worked. Today, the prayer motion program is a great modality for people of all ages. It is the perfect tool to focus the mind and manage stress, while at the same time staying grounded in our Catholic identity.